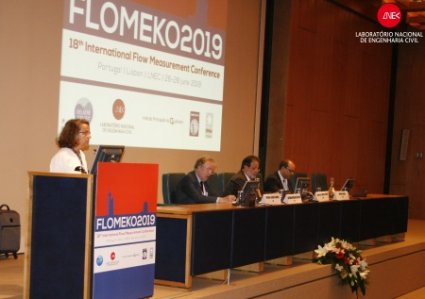 International Conference FLOMEKO 2019
2019-06-27




The international Conference

FLOMEKO 2019

began yesterday, June 26, at LNEC. This is the 18th Conference of IMEKO TC9 (Flow measurement), organized for the first time in Portugal.




This event brings together experts in flow and volume measurements from industry, national metrology institutes, metrology and testing laboratories, regulators, service providers and other stakeholders from over 20 countries worldwide.




The 18th FLOMEKO2019 is hosted by LNEC and co-organized by

IMEKO

, RELACRE, IPQ and SPMet.