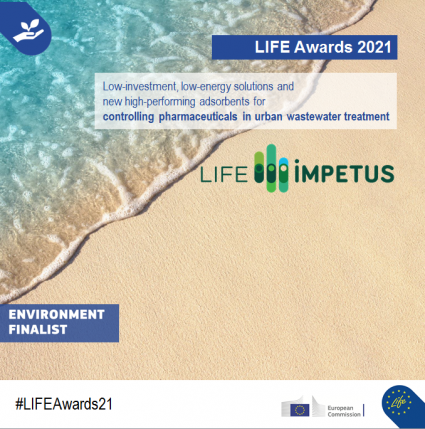 LIFE Awards 2021 Finalists - LIFE IMPETUS
2021-04-23




This nomination recognizes the high innovation potential of this project that demonstrated how to improve pharmaceutical compounds control in urban wastewater treatment, with low investment, low-energy solutions and how to develop high-performing absorbents, tailor-made for target pharmaceuticals.

Besides LNEC, the project beneficiaries were the water utilities Águas do Algarve, Águas do Tejo Atlântico and EPAL, EHS Consulting, the Faculty of Sciences and the Faculty of Pharmacy of Lisbon University and the University of Algarve.

Find out more at the project website, Layman's report (pt/en) and summary.