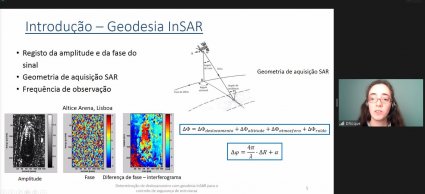 PhD fellow at LNEC presented to LNEC her thesis
2021-05-28


On April 9th, Dora Roque, PhD fellow at LNEC, presented to LNEC her thesis entitled "Displacement Measurement Through INSAR Geodesy for Structural Health Monitoring".


This PhD thesis, developed at LNEC's Applied Geodesy Unit, was defended on December 22, 2020, and the student was approved with distinction.




LNEC congratulates Dr. Dora Roque, and wishes her success for the upcoming professional challenges.