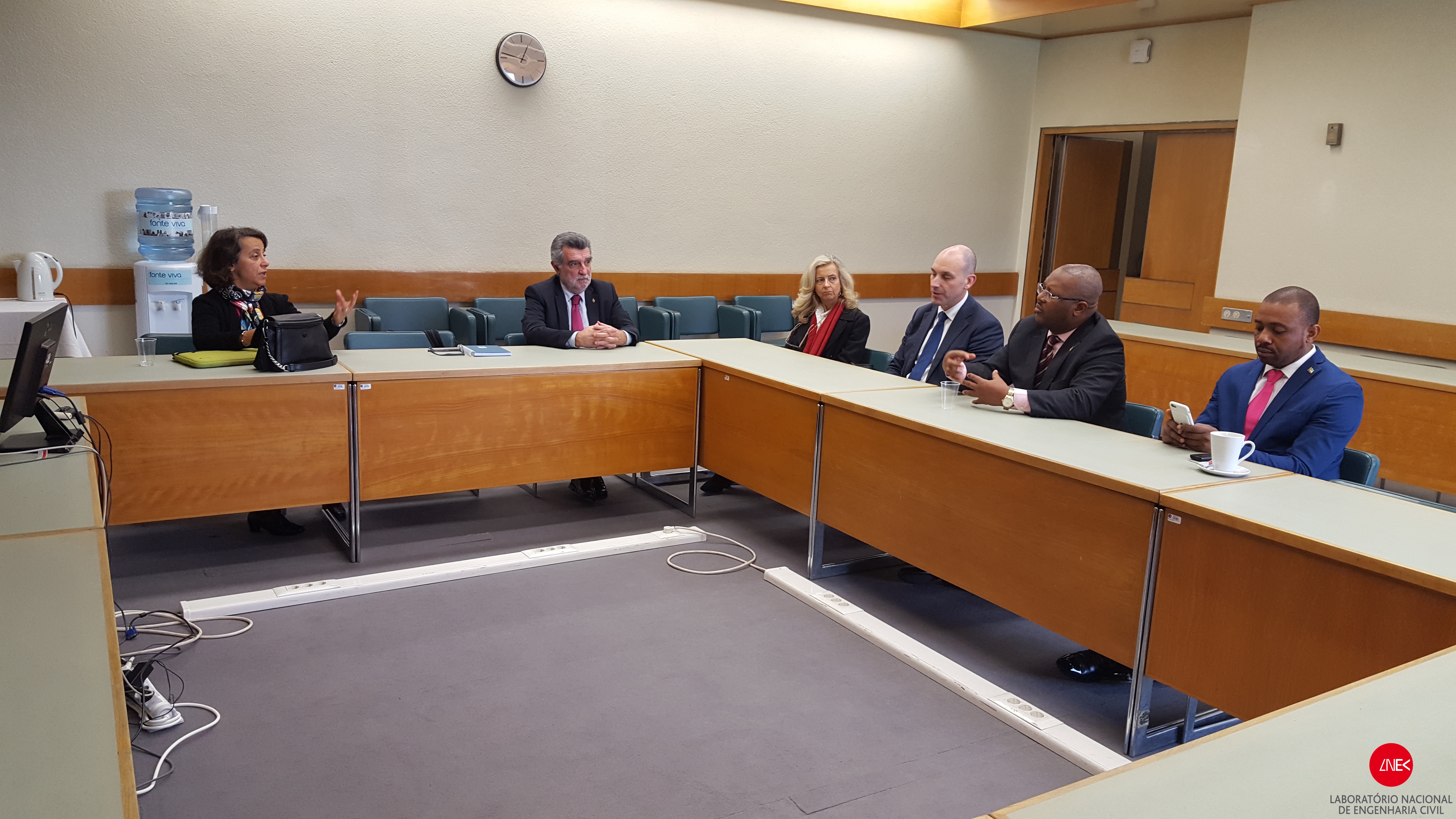 On January 26th LNEC received the visit of the Ambassador of the Republic of Equatorial Guinea in Portugal, the most recent member of the CPLP (Community of Portuguese Speaking Countries).
This visit focused on the Capacitation Program for the Engineering Laboratories of the CPLP, coordinated by LNEC, with the support of
CPLP
and
Camões
– Instituto da Cooperação e da Língua, I.P. and to which Equatorial Guinea is interested in associating.
LNEC's experimental facilities for coatings and thermal insulation for buildings and ports and maritime structures were also visited.