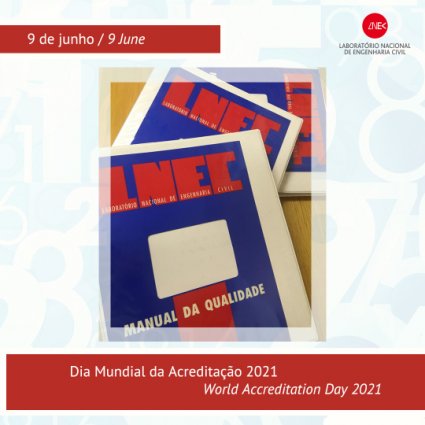 World Accreditation Day 2021
2021-06-09




June 9th marks "World Accreditation Day" and LNEC celebrates 26 years of the accreditation of its laboratories.




The date coincides with another milestone of LNEC's Quality Management, with the successful completion of the transition to NP EN ISO/IEC 17025:2018 in 11 laboratories integrated in the organic structure of LNEC that encompasses its different experimental operative units (laboratories), called LNEC-EM - Testing and Metrology, with accredited tests and calibrations.




This process, begun late 2017, allowed for the creation of a new dynamic that included another stage in the digital transition, initiated in LNEC's laboratories in 2013, with the unification of Quality Management and the harmonization of practices in a 100% digital support, which was recognized by the Portuguese Accreditation Institute (IPAC) last May with the publication of Certificates of Accreditation according to the new edition of ISO/IEC 17025.