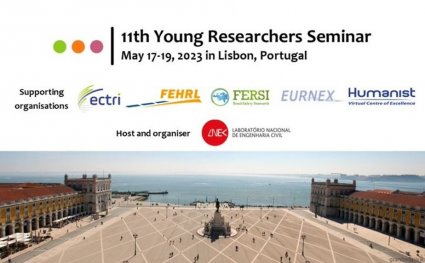 LNEC won the organization of the 2023 Young Researchers Seminar (YRS2023)
2022-02-23




LNEC won the organization of the 2023

Young Researchers Seminar

(YRS2023), an event organised every two years in a different European country. The 2023 edition will take place from 17 to 19 May 2023.




The common vision for the Young Researchers Seminar is the preparation of a new generation of transport scientists and science-based professionals in the area of transport (all modes).




The objectives are:




- To train young researchers belonging to the Supporting Organizations' Members, ECTRI, FEHRL, FERSI, EURNEX, HUMANIST and from United States' Universities to prepare papers and present oral scientific communications, by direct interaction with assigned tutors.




- To enable the exchange and networking opportunities of young transport researchers with their peers and tutors.




Therefore, this Seminar is not only aimed at building up scientific excellence, it also seeks at improving presentation skills and the ability to communicate science.