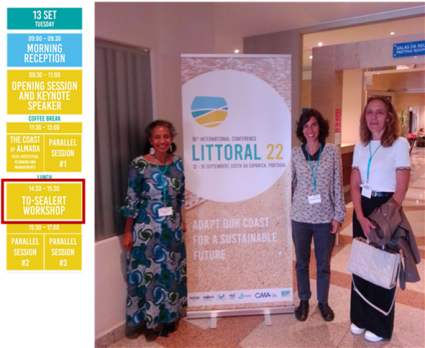 To-SEAlert's closing workshop
2022-10-31




On September 13, 2022, research project To-SEAlert's closing workshop took place during the Littoral 2022 International Conference, which was held in Costa da Caparica, Portugal.




This Workshop had five presentations, presented by LNEC's researchers and members of the project team Conceição Fortes and Ana Catarina Zózimo, focused on the project's description, as well as its main outcomes; and one by guest lecturer Fábio Santos, from the University of Aveiro, on the theme of automatic detection of overtopping events through video-monitoring systems.




The Workshop was well attended, demonstrating an interest of the scientific community in the issue of risks associated to coastal flooding.