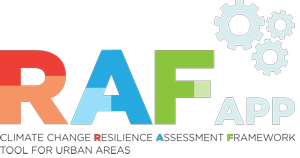 After authentication user fills information about the city at study through a series of guided menus, using RAF (Resilience Assessment Framework) to assess urban resilience to climate change, with focus on water. After filling all relevant and applicable information, the results are immediately available. These assessment results allow identification of development levels, ranging from the whole city to a more detailed assessment regarding a specific service.
The potential users for this app are the municipalities, utilities of urban strategic services and consultants and researchers with interest in cities or services resilience, climate change or any other multidisciplinary assessment. The App can be used as a tool to support assessment, diagnosis and decision-making to compare different cities plans.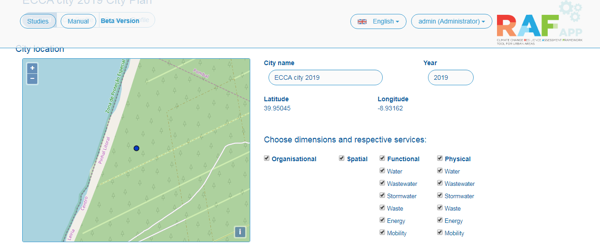 Results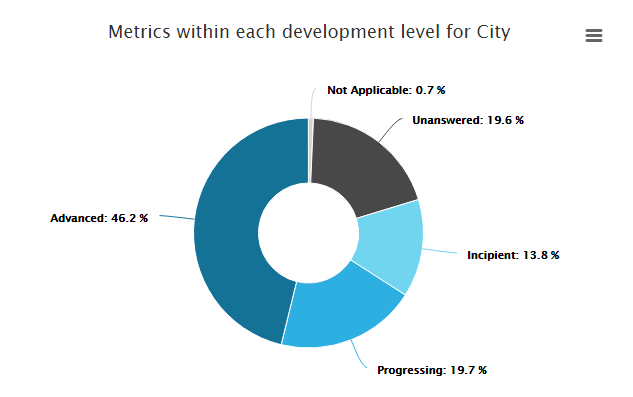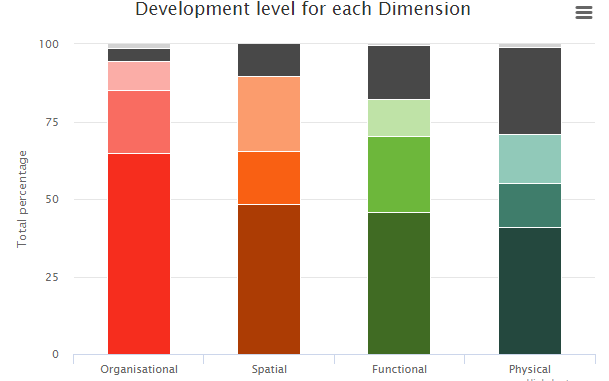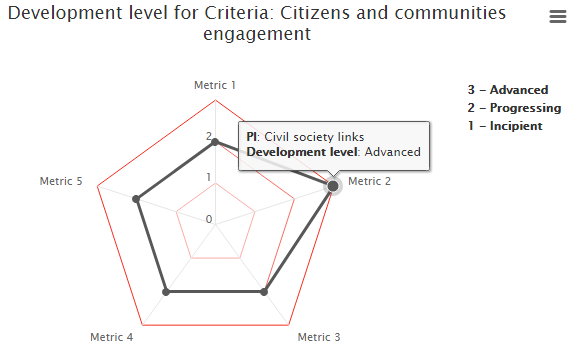 This work is part of the activities of LNEC in the H2020 RESCCUE project. More information on this project can be found here, (credentials request needed)
RAF

RAFAPP
Resccue users manual is available here

The RESCCUE RAF App is integrated as an on-demand online service of the Portuguese Infrastructures Roadmap, under the Infraestrutura Nacional de Computação Distribuída (INCD) project.
TEAM
LNEC: Pedro Lopes, Anabela Oliveira, Cristina Pereira, Rita Salgado Brito,Maria Adriana Cardoso,Ricardo Martins,
LIP: Mário David, Jorge Gomes, João Pina

Publications:
Pedro Lopes, Anabela Oliveira, Cristina Pereira, Rita S. Brito, Maria A. Cardoso, Ricardo Martins, Mário David, Jorge Gomes, João Pina. (2019) RESCCUE RAF app – an IT solution for digital interactive urban resilience assessment. IBERGRID, Grid infrastructure for the Iberian Research Area, 23-26 September, Santiago de Compostela, Spain
Rita Salgado Brito; Cristina Lucas Pereira; Pedro Lopes (2019) RESCCUE RAF App – Climate change Resilience Assessment Framework tool for urban areas. ECCA 2019 - European Climate Change Adaptation conference, 28–31 May, Lisbon
Funding:
This project received funding from European Comission by means of Horizon 2020.
The EU Framework Programme for Research and Innovation, under Grant Agreement no. 700174.
And also INCD Project: nº 22153 -01/SAICT/2016