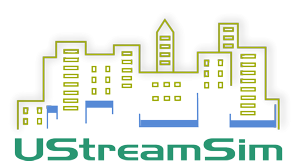 In this first version, it´s only possible to work with the Basement model. SWMM and the Basement and SWMM coupled will be available in later versions.
The service is accessible at https://ustreamsim.ncg.ingrid.pt supported by the computational resources from INCD - Infrastrutura Nacional de Computação Distribuída (https://www.incd.pt), a node of the EGI - European Grid Infrastructure (https://www.egi.eu).
Access to the service is granted through a registration procedure, by sending an email to
aoliveira@lnec.pt
, with user name and affiliation. After acceptance of the registration, an email with credentials will be sent to the user.
USTREAMSIM is developed and maintained by LNEC - Laboratório Nacional de Engenharia Civil and LIP - LIP - Laboratório de Instrumentação e Física Experimental de Partículas (LIP -
https://www.lip.pt
).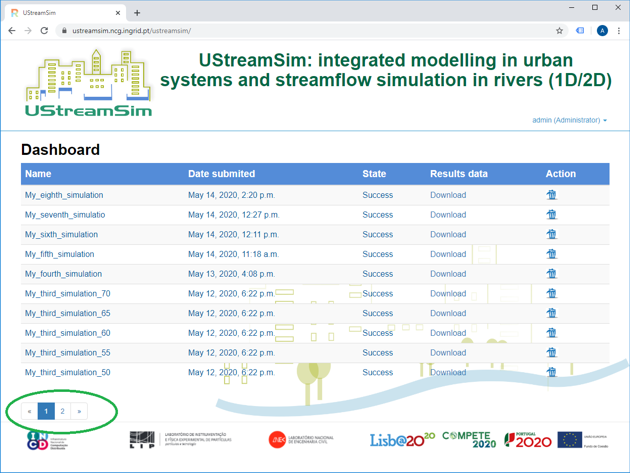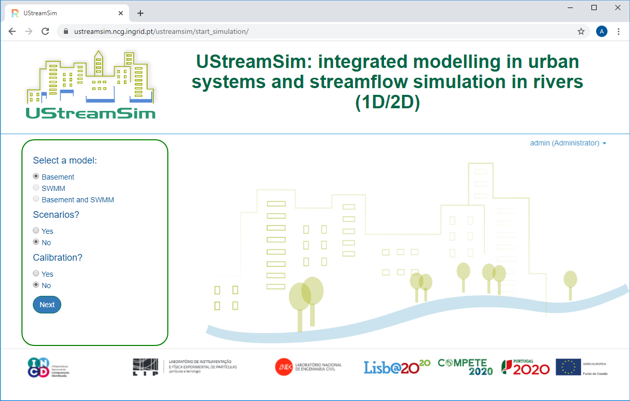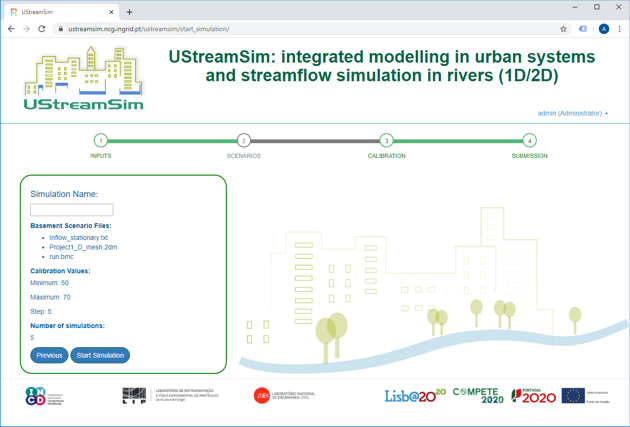 More information on this project can be found here, (credentials request needed)
USTREAMSIM users manual is available
here
The USTREAMSIM App is integrated as an on-demand online service of the Portuguese Infrastructures Roadmap, under the Infraestrutura Nacional de Computação Distribuída (INCD) project.
TEAM
LNEC: Ana Mendes, João Rogeiro, Anabela Oliveira, Elsa Alves, Rita Salgado Brito, Paula Beceiro,
LIP: Mário David, Jorge Gomes, João Pina