The specific goals of the project are
to transfer OHSU's technology and knowledge on nowcast-forecast systems to LNEC,
to identify ways to integrate the water quality models in development at LNEC into existing OHSU nowcast-forecast systems;
to identify the necessary changes in the water quality models and nowcast-forecast technology towards their adequacy for application of the European Water Framework Directive in Portuguese coastal systems; and
to reinforce existing working collaborations and to establish a long-term relationship between the two institutions, through the identification of long-term funding mechanisms for common research goals.
This project will be an integral component of the new NSF Science and Technology Center for Coastal Margin Observation and Prediction (CMOP), a multiyear, multiinstitution research center led by the American partner.
The project also involves a suite of educational activities at OHSU targeting LNEC's young researchers at different stages of their careers. These students will benefit from the mentoring of an interdisciplinary network of experts in estuarine and coastal analysis, thereby gaining early career introductions in a wide range of areas such as numerical modeling, remote acquisition of field data and their integration in ocean observing systems. Participation in workshops such as the annual ELCIRC/SELFE users' meeting will provide an additional opportunity for these students to exchange their experience with other colleagues in the same field of research and to provide them with a network of contacts.
Goals
Development of the proceedures for the creation of a forecast system for water quality through the integration of water quality models and an innovative technology of nowcast-forecast systems.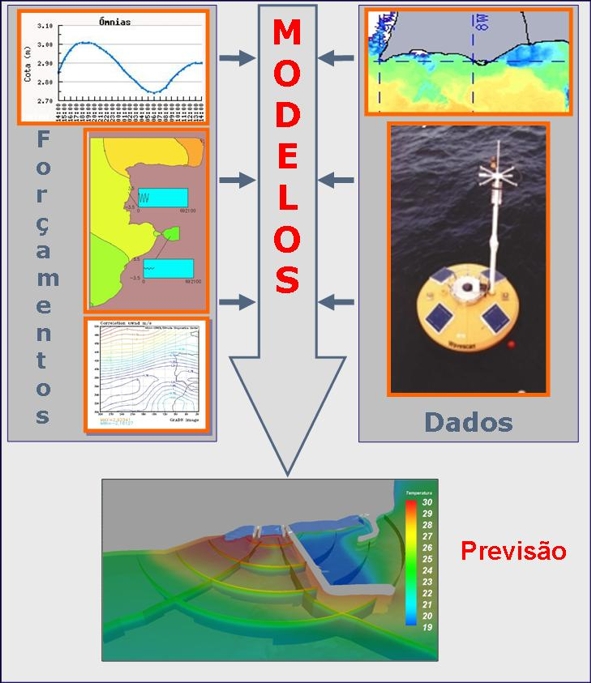 Selected results
Tasks
Development of the integrated modeling system for coasts and estuaries

Development of high performance water quality models
Adaptation of the models for application to the Water Framework Directive
Adaptation of the models for integration in the forecast system

Instalation of the nowcast-forecast system at LNEC
Project meeting between Anabela Oliveira, André Fortunato and João Palha Fernandes with CMOP, 11 - 15 June.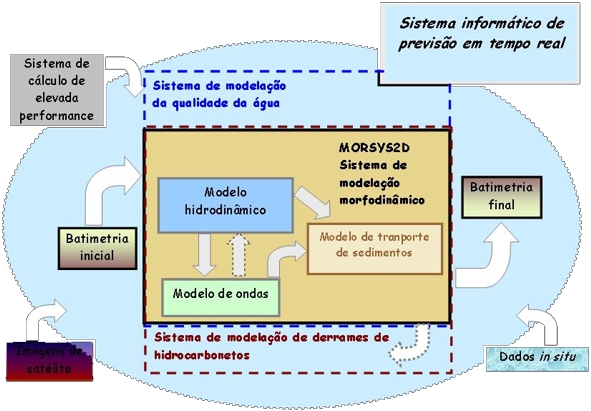 Publications
A. Oliveira e A.B. Fortunato (2007). Research directions in estuarine and coastal modeling at LNEC, oral presentation, CMOP, June 2007.
A. Oliveira, A.B. Fortunato, M.F. Rodrigues e A. Azevedo (2007). Integration of physical and water quality models, Houille Blanche (em impressão).
Other projects
G-cast
Hidrodinâmica e transporte em estuários e lagunas
Research team
LNEC - Anabela Oliveira, André Fortunato, Marta Rodrigues, Alberto Azevedo, João Palha Fernandes
CMOP - António Melo Baptista, Joseph Zhang, Bill Howe, Paul J. Turner, Charles Seaton