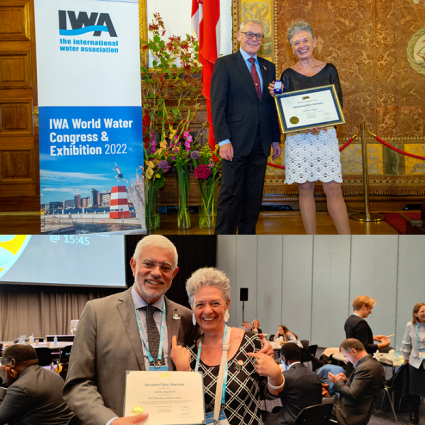 LNEC researchers are part of the "Distinguished Fellows" of the International Water Association (IWA)
2022-09-28




Helena Alegre, Head of the Hydraulics and Environment Department, and Jaime Melo Baptista, President of LIS-Water and Principal Researcher at LNEC, became Distinguished Fellow of the IWA, now being part of a restricted group of fifty people in the world. According to the IWA, this is a lifetime honorary recognition for their outstanding contributions to the global water sector and for their leadership role in supporting the Association's mission and objectives.


Cumulatively, researcher Helena Alegre also received the IWA Honorary Membership award.


The IWA highlighted the significant contribution of these researchers to the Association, noting that their activities influenced the global water agenda and pointed out their intense involvement in the Association's management, technical and scientific activities.